SEO Visible Brain brings extensive lawyer SEO expert. Lawyers interact with a diverse range of individuals, including criminals, prisoners, and others, and their role is consistently dedicated to improving society. Given the pervasive influence of technology on every business sector today, legal professionals require effective marketing strategies to enhance their online presence. SEO Visible Brain has successfully assisted numerous law firms and lawyers in achieving high search engine rankings through its top-tier lawyer SEO expert services.

Establishing a strong online presence is essential to tailoring your legal services to your specific audience – those in immediate need of a lawyer or legal counsel.
Expand Your Business with lawyer SEO expert
In today's digital landscape, just having a website is insufficient. It is important for your law firm's website to achieve higher rankings in Google's search results to get more traffic and, as a result, expand your clientele. Research shows that only 9% of Google users move beyond the first page of search results, while only 0.44% go to the second page. This underlines the importance of a high-ranking website, as if it is not well established most people will not even see it.

Additionally, it is essential to maintain an updated profile on various legal directories with positive client feedback. Why are you asking? Because many legal services provider gain prominent positions in Google's organic search results by hiring SEO Visible Brain's lawyer SEO expert.
As an example, when conducting a Google search for "Professional Legal Services UK" our clients are prominently positioned in the second place on the initial page of search results.
Apart When we optimizing your local target listing Google My Business (GMB) SEO for lawyer services:
Ensure accurate information.
Choose relevant categories.
Add high-quality photos and videos.
Encourage and respond to reviews.
Use attributes effectively.
Monitor and respond to Q&A.
Create regular Google Posts.
List service areas if applicable.
Check and update website links.
Enable appointment booking.
Keep information current.
Review GMB insights.
Address duplicate listings.
What SEO Services Exist for the Legal Field?
SEO campaigns are not one-size-fits-all. The specific SEO strategy for a law firm depends on its objectives and the competitiveness of its legal market. Full-service SEO agencies typically provide a range of marketing services tailored to meet these needs, including:
Website and Domain Assessments: Evaluate the quality of your website, assess traffic metrics, and identify areas for improvement.
Web Design: Create a modern, visually appealing website that enhances your ranking potential.
Competitor Research and Analysis: Analyze the keywords and content that your top competitors are ranking for.
Comprehensive Keyword Research: Identify key opportunities for improving your website's search engine ranking.
Content Marketing and Development: Produce high-quality articles and pages authored by attorneys or JDs to enrich your site's content.
Link Building Strategies: Establish authority in your legal niche by building high-quality backlinks to your site.
On-Site SEO: Optimize your website's structure to enhance readability and indexing by search engines.
Internal Linking: Improve user experience and encourage deeper exploration of your website's content.
Social Media Management: Enhance off-site SEO and broaden your digital footprint through strategic social media management.
Local SEO: Enhance visibility in local searches and map listings for critical keywords.
Pay-Per-Click (PPC): Complement organic ranking efforts with paid advertising campaigns.
Experienced law firm SEO companies often employ a combination of these strategies to increase your chances of ranking on the first page of Google and attracting high-quality leads to your practice.
Why Choose SEO Visible Brain as Your SEO Partner?
🚀 Our experienced SEO experts have more than 10 years of practical experience, working on SEO projects both locally and worldwide, and they excel in the field of SEO.
🌍 We've left our digital footprint across borders, revolutionizing international SEO campaigns.
🏆 Our accolades are not just words – they're results! We've consistently propelled our clients to the top ranks of search engine glory.
Your Partner in India for Law Firm SEO Services – Elevating Your Local Search Rankings, Driving Traffic, and Boosting Daily Visits!
In this current era of intense competition, improve your law firm's services and draw in a larger client base by utilizing SEO optimization services offered by SEO Visible Brain. For more information, call us at +917986478832 or email us at support(at)seovisiblebrain(dot)com. We look forward to hearing from you.
Our Lawyer SEO Expert Services Plans are Designed to be Flexible and Adaptable:
Pricing USD – $100
Website Audit and Anaysis
Max 10 Keywords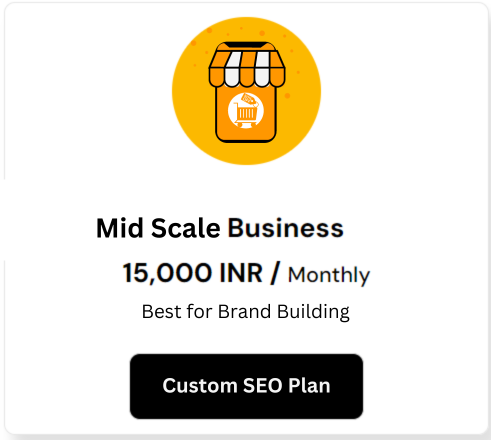 Pricing USD – $180
Website Audit and Anaysis
Max 20 Keywords
Pricing USD – $300
Website Deep Audit and Anaysis
Max 30 Keywords
It is important to understand that SEO pricing can vary due to many factors, such as website size and complexity, industry competitiveness, geographic targeting, and campaign objectives. Since every project is different, we recommend reaching out to different SEO experts or agencies to get personalized quotes tailored to your exact needs and budget.
Customized Lawyer SEO Expert Packages at an Affordable for Every Scale, Large, Small
At SEO Visible Brain, we recognize that one-size-fits-all SEO packages simply won't suffice, as every business is unique. That's why we offer customized SEO packages to cater to the specific needs of our clients who are in search of personalized search engine optimization solutions.

In light of these differences, SEO Visible Brain has structured its SEO pricing into three distinct monthly plans: local business SEO packages, small business SEO packages, and large-scale business law firm SEO expert packages. When you choose SEO Visible Brain, you can rest assured that your investment in outsourced SEO services is geared towards delivering promising results.
Global Reach of Our Lawyer SEO Expert
We deliver our expert SEO services for Law Firm and Legal services agency across India's major cities, including Chandigarh, Delhi, Mumbai, Bangalore, Chennai, Ahmedabad, Lucknow, Punjab, Gujarat, and more.
Additionally, we are renowned as a top Law Firm SEO company globally, serving top-tier countries like Canada, the United States, the United Kingdom, Australia, and the UAE. We extend our services to the major cities in these countries as well. Eg. New York, Los Angeles, Chicago, Houston, Dallas, London, Edinburgh, Belfast, Liverpool, and Manchester, Melbourne, Sydney, Canberra, Brisbane, Adelaide, Perth, Toronto, Ontario, Montreal, Quebec, Calgary, Alberta, Edmonton, Ottawa, etc.